As a Solar/Wind power park developer, our company specialises in the development, construction, and operation of renewable energy projects, particularly solar and wind power parks.
With a strong commitment to sustainability and reducing carbon emissions, we aim to harness the natural power of the sun and wind to generate clean energy.
By investing in cutting-edge technology, adhering to the highest industry standards, and fostering innovation, we strive to make a significant positive impact on the environment and contribute to a sustainable energy future.
Our commitment to renewable energy and responsible development drives us to create a greener and cleaner world for generations to come.
Our Journey
Exponential Growth
With years of experience in the renewable energy industry, our team of experts brings unmatched knowledge and skill to each project. From site selection to operation, we ensure a seamless and successful development process.
We are dedicated to creating sustainable energy solutions that align with the highest environmental standards. Our projects integrate harmoniously with the surrounding ecosystems and communities.
Customer-Centric Approach
Our unwavering focus on understanding and meeting our clients' unique needs and goals sets us apart, ensuring a personalized and satisfying experience from project inception to completion
Every location is unique, and we tailor our projects to optimize energy output based on local conditions, ensuring maximum efficiency and return on investment.
Navigating the complex world of permits and approvals is our expertise. We take care of all regulatory aspects to ensure a smooth and compliant development process.
Our commitment doesn't end with project completion. We operate and maintain our solar and wind power parks meticulously to ensure consistent, reliable performance throughout their lifespan.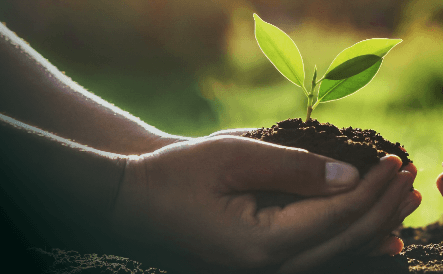 Mission
Our mission is to lead the sustainable energy revolution by harnessing the power of the sun and wind to create a greener and cleaner future for generations to come.
Vision
Our vision is to be a global leader in providing innovative and sustainable solar power and windmill solutions, transforming the world's energy landscape towards a carbon-neutral future.
Expand Renewable Energy Installations
Promote Green Energy Adoption
Enhance Energy Efficiency
Ensure High-Quality Installations
By ardently pursuing these objectives, the Solar and Wind Power Renewable Energy Company can significantly contribute to the global renewable energy transition.
For
50 GW
of solar installations, the carbon footprint reduction can be estimated as 125 million metric tons of CO2 per year
Contributing actively to
10%
of India's Renewable Energy target
Message from the Chairman
Welcome to Sunbreeze Renewables Private Limited, where our commitment to sustainability, integrity, and innovation drives everything we do.
At Sunbreeze, we believe in the power of renewable energy to transform our world for the better. Our journey is centered around sustainability, integrity, and innovation, guiding our daily operations.
Sustainability: We are dedicated to creating a sustainable future by harnessing nature's energy resources. Our solutions reduce environmental impact, combat climate change, and conserve natural resources.
Integrity: Trust, fairness, and honesty are the foundation of our relationships with customers and partners. We conduct ourselves with the highest ethical standards.
Innovation: We push boundaries and embrace new technologies to provide cutting-edge renewable energy solutions.
Our motto, "Leave your hassles to us," reflects our commitment to taking care of the complexities. We empower our customers to focus on creating quality renewable power assets while we handle the intricacies of project development, financing, and execution.
Thank you for choosing Sunbreeze Renewables Private Limited. Together, we power a sustainable tomorrow.